Vancouver VK Courses - VK3 The General
Vancouver VK Courses - VK3 The General

Headwaters Group
Headwaters Vertical KM Course #1
OPEN
Course is Currently OPEN
Start and Finish Instructions
Strava Segment: https://www.strava.com/segments/29289629.
Download GPX File: vk3-the-general.gpx
Start: The VK begins at the start of the Paton trailhead (see Image #2 and #3) (600m at the end of the Gravel road that connects off the Seymour Valley Trail bike route (see Image #1) 9.5km from the LSCR parking lot. It is recommended to ride your bike to the trailhead via the beautiful paved bicycle route and stash/lock your bike in the forest during your VK activity. The Paton trail up and down is very challenging so it not recommended to add the additional 20km to the run, if you ran from the LSCR.
Finish: The VK finishes at the T-intersection where the Paton trail intersects with the Coliseum Mountain trail. (See Image #7) The intersection is about 200-300m past the exposed boulder field that you cross on the left side (see Image #6) toward the end of the VK route.
Navigation: The Paton trail is easy to follow, since its the only trail up the mountain. However, after 700m of ascent, you must take a left turn that briefly goes down to continue on up toward Coliseum mountain (see Images #4 and #5). The straight direction looks the more obvious but it only takes you to the top of Paton peak (the lookout). Currently the trail is a little overgrown with the summer regrowth but very well flagged. On the final boulder field, stay to the left side and look for flagging and signs of a trail.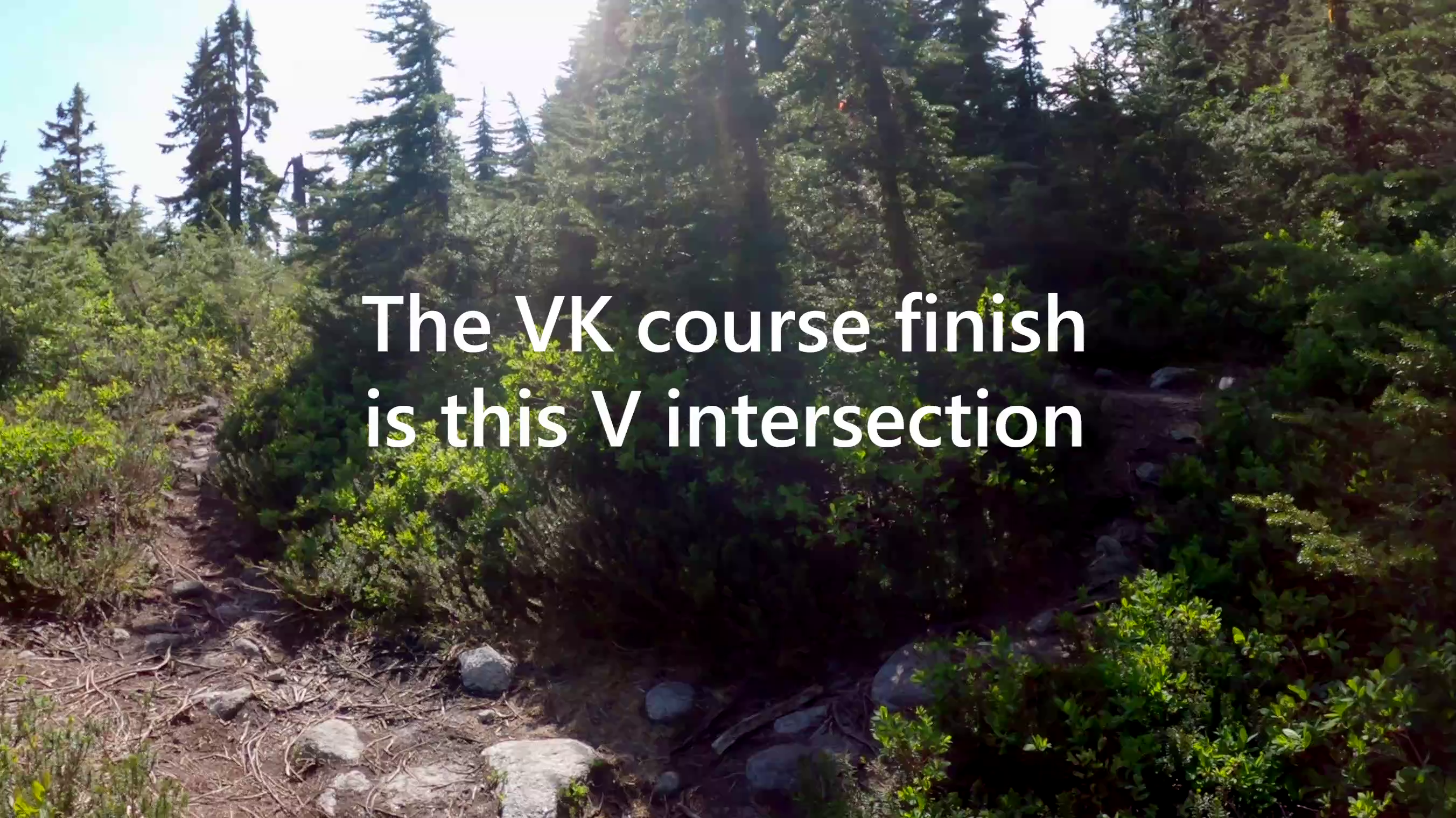 Description
At the Northern end of the Seymour Valley is the Paton mountain trail that also extends upwards to link up with the Coliseum Mountain trail. Competitors are encouraged to ride a bicycle along the popular Seymour Valley Bike Trail to be able to compete on this course – or alternatively they have a very long warm-up run from the Lower Seymour Conservation Reserve.
The route is steep and unrelenting, moving steadily through a beautiful forest canopy and features a few challenging sections that require some use of hands to move upwards. Just past half way , there is dip with a short downhill section, before you ascend upwards toward Coliseum mountain, edging past a boulder field to link up and intersect with Coliseum mountain trail coming up from Norvan Falls. It is here where the VK course ends – participants do not summit Coliseum Mountain.
The course is named "The General" referring to General Patton, one of the most prominent US combat generals in WWII.
Profile


The Vancouver VK Series is Proudly Sponsored by Bremner's Foods a local Vancouver based company.
Check out their premium products on Bremners Online at:
www.bremnerfoods.com