Vancouver VK Courses - VK19 Speedweaver
Vancouver VK Courses - VK19 Speedweaver

Fromme Group
Fromme Vertical KM Course #2
CLOSED
Course is Currently CLOSED
Start and Finish Instructions
Strava Segment: https://www.strava.com/segments/29046886.
Download GPX File: vk19-speedweaver.gpx
Start Begin the VK segment on East Braemer where Dreamweaver trail begins (see Image #1 ). Take Dreamweaver as it winds it way through the lower Mt Fromme forest. Pay attention for mountain bikers and don't cut the switchbacks because you might inadvertently take the wrong trail (as there are many that skirt the edges of dreamweaver. Eventually you will come to a sign for the St Georges trail and you turn right and up the mountain here (see Image #2). You take St Georges up to the Grouse Mountain Highway. Turn left onto the highway and run to the first switchback in the road. The trail to Per Gynt is on the end of this switchback, but there are two ways. Take the way on the right that goes up. (see Image #3). Take Per Gynt until it also connects with Grouse Mountain highway. Typically you would turn right off the Hwy to continue on Per Gynt (see Image #4),but instead you will stay on the highway and run 1.3km to the south summit trail which ascends steeply up the west slope of Mt Fromme to the Summit. Pay attention for flagging as its easy to run past if you're not paying attention (see image #5). Finish at the Summit of Mt Fromme where you have the views of the mountains in the North. see Image #6.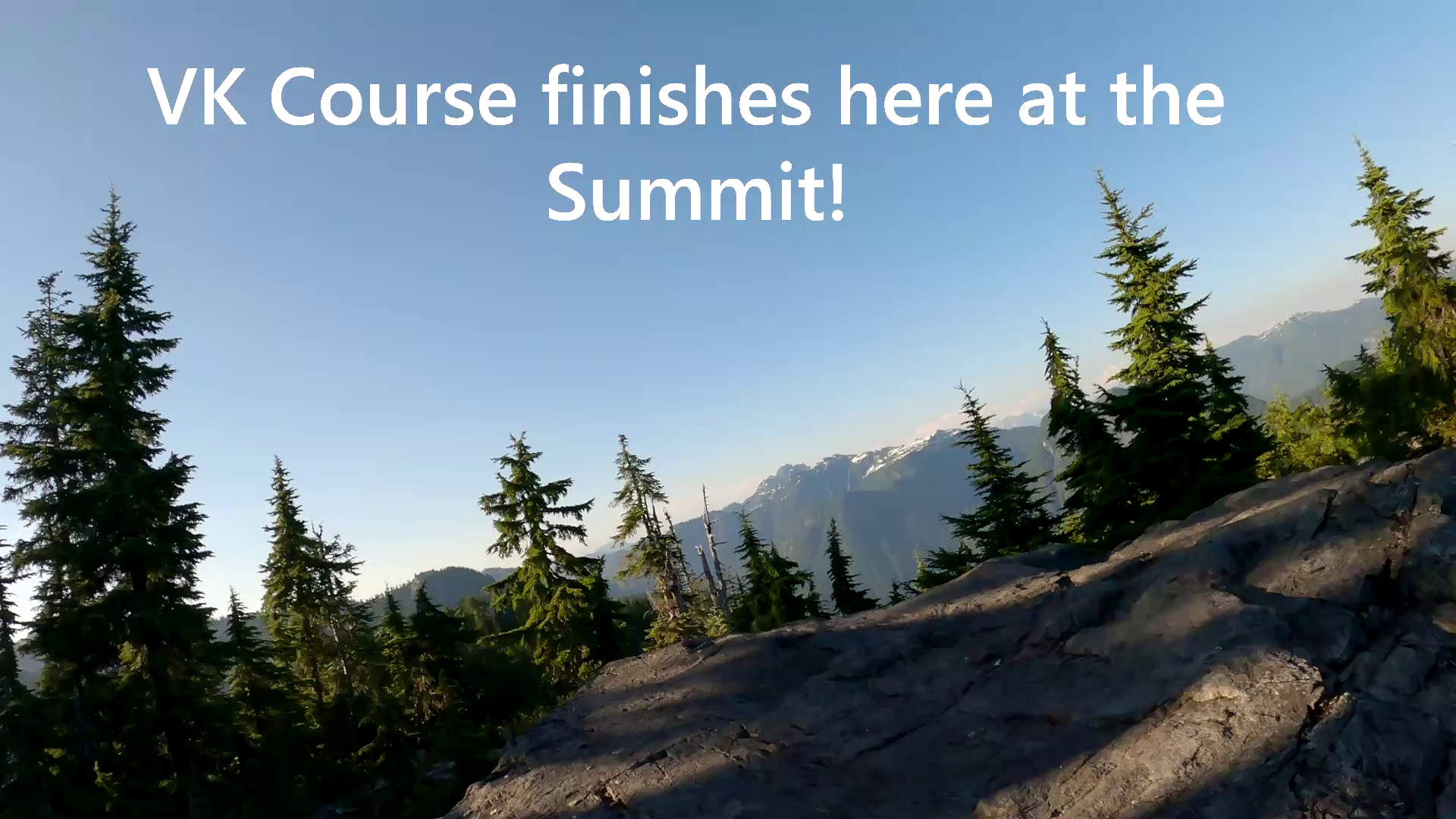 Description
Speedweaver is one of our more unique courses, featuring a beginning down on Lower Dreamweaver where it begins off East Braemar. The course features reasonably fast runnable trails, including a flat mid-section along the Grouse Mountain Highway that will test your endurance and leg speed after some steep climbs up St Georges and Peer Gynt. Participants veer off the highway to head up the very steep Mt Fromme trail to the summit so make sure you save something in your legs for this final push!
Our course may be just over 5.0km and a little under 1000m, but not by a lot (don't tell anyone) :) but we love this route so we had to include it and we know you will love it too!
Profile


The Vancouver VK Series is Proudly Sponsored by Bremner's Foods a local Vancouver based company.
Check out their premium products on Bremners Online at:
www.bremnerfoods.com